When I started my industrial design course back in the 90s our focus was on either furniture design or visual identities. It was all about designing and creating documentation through styleguides. Today we see the evolution of this, where the focus instead of print is on digital, especially mobile apps. Sponsored by Gatorade is a simple, yet quite good example.
Gatorade is well known as the official sponsor of the best champions. The awareness in Italy is almost 100% but… the number of amateurs who drink it during their training is decreasing every year, because it is perceived too far from their everyday needs. We created an algorithm that converts your burned calories into free Gatorade and other benefits. Thanks to this new interactive platform and working with the most popular apps, everybody can be sponsored by Gatorade.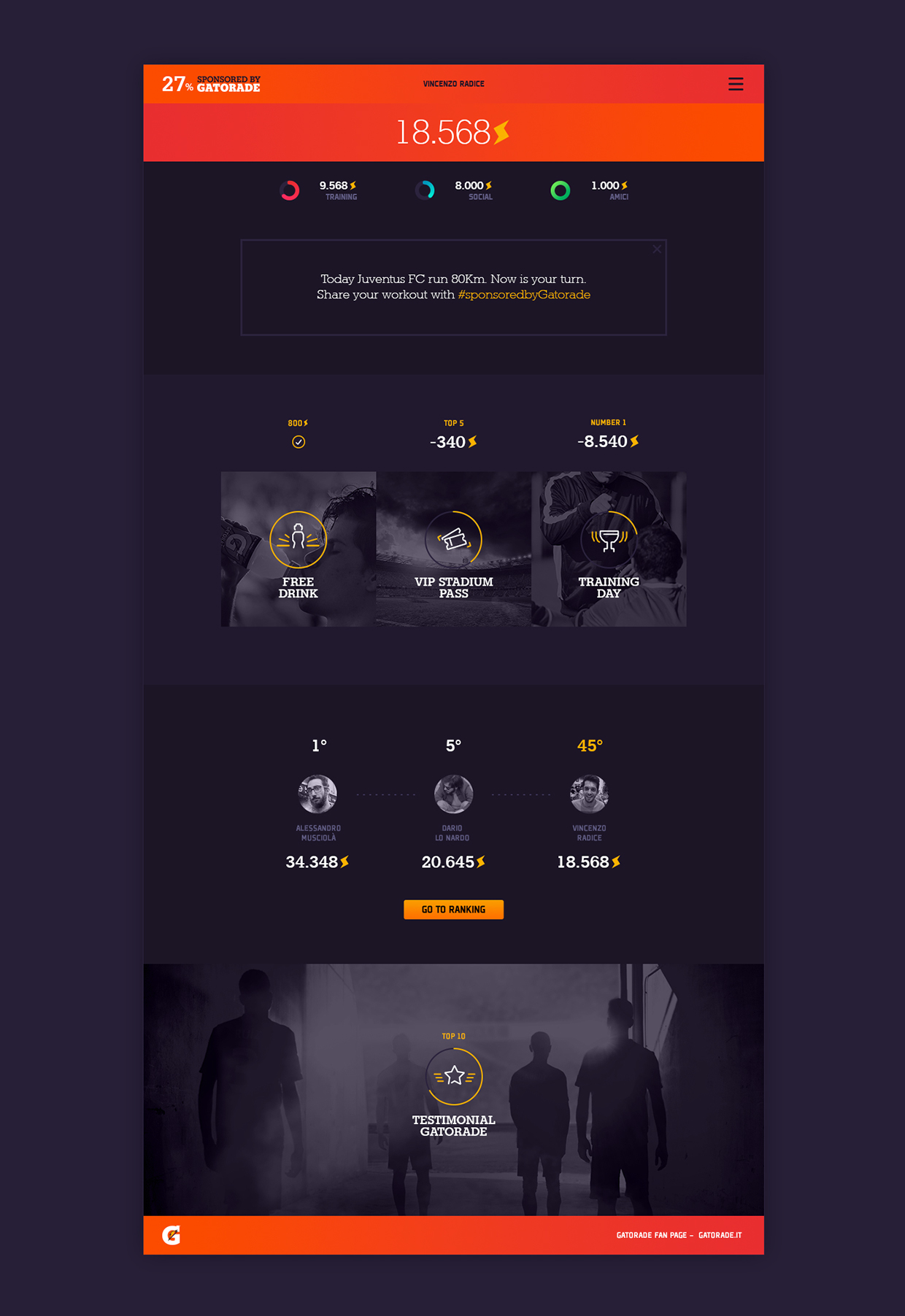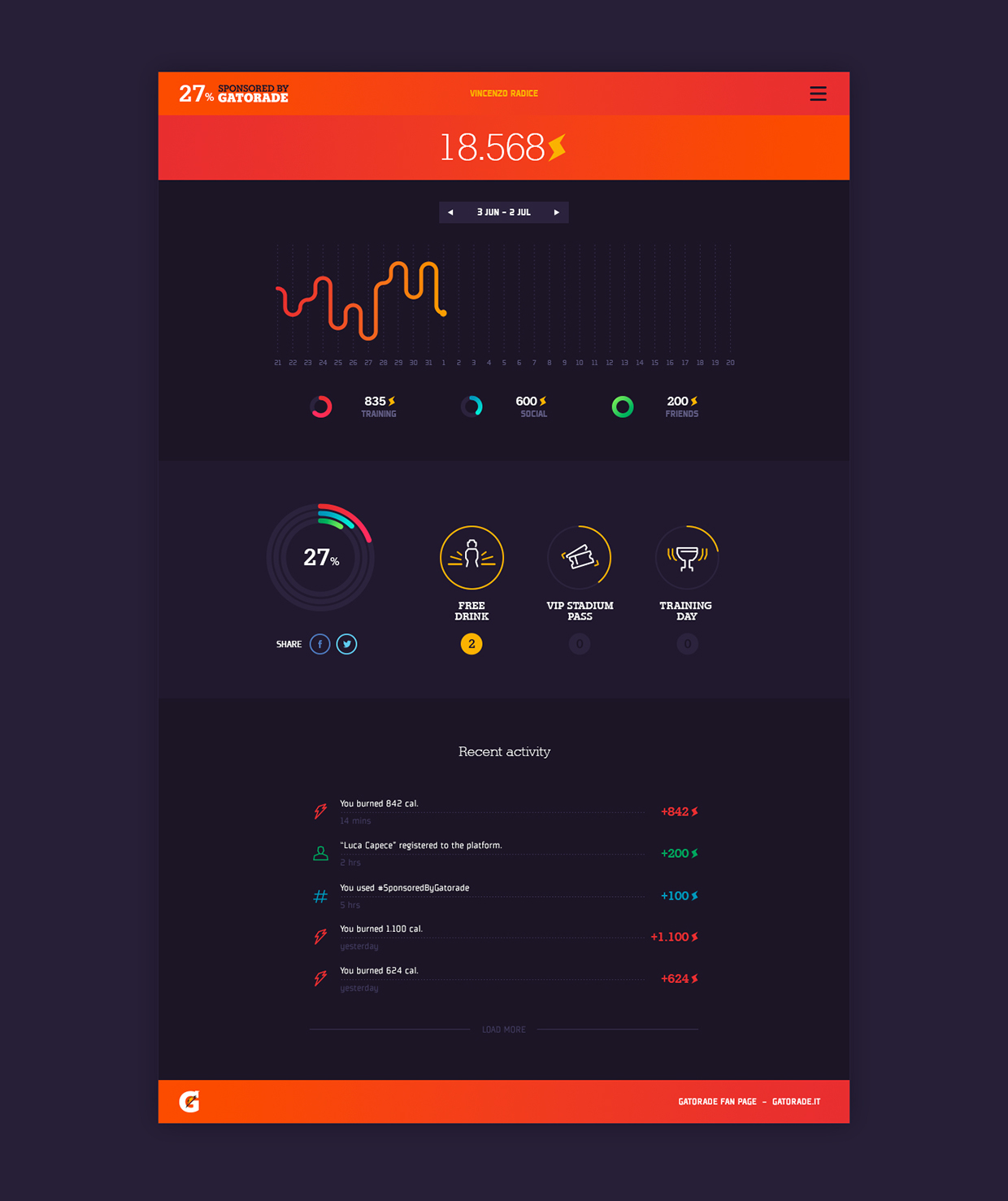 Credits
The post UI Design: Sponsored by Gatorate Project appeared first on The Owl Geek 7 Blog.
from Owl Geek 7 Updates http://blog.owlgeek7.com/online-marketing/ui-design-sponsored-by-gatorate-project/?utm_source=OwlGeek7Updates&utm_medium=feed&utm_campaign=OneFeedSC
via www.owlgeek7.com